Welcome to Precise Planning
Precise Planning is a team of CPAs, Attorneys, Strategists and other Financial Professionals who specialize in innovative, outside-of-the-box solutions. We cater to business owners and investors on all levels. Our team of experts collaborate, locating areas where your hard-earned money is being paid out unnecessarily in taxes, interest or in settlements to solve liability issues. We will consider proper entity structuring and implementation of strategies to effectively reduce taxes, promote wealth, and protect your assets.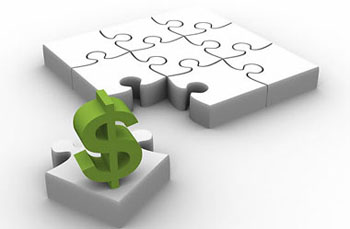 At Precise Planning, we also create a step-by-step plan for the achievement of your financial goals through a comprehensive planning program wherein every aspect of your financial life is engineered by our team. Have you ever gone to a CPA who is an expert in his/her field, then to your attorney who is an expert in his/her field and received conflicting advice? We have brought all these experts together to ensure that you receive consistent advice that is unbiased and best suited for you. Let us engineer a plan for you and you'll be getting the best advice to ensure your success.

Precise Planning experts have worked with numerous clients throughout the United States, helping them to save thousands in taxes, attain ironclad asset protection, and retire with complete financial freedom. Choosing a team is one of the most vital decisions you will make. Besides our team being in the top 5% of our respective fields, we follow through and put our emphasis on the customer: you. Many times you may have found advisors that give you a plan and they are never there for follow up. We are proud to be a firm that takes your hand today and holds on.
Risk Management
Why is Insurance important? It may be difficult paying for insurance premiums and never using the coverage, but insurance can protect you from financial catastrophe due to loss from property, auto, occupational, or life and disability issues. Many times an umbrella policy is a wise choice. There are some insurance policies that perhaps are unnecessary depending upon your situation.

For instance when considering life insurance, do you know how much you should secure? What type of life insurance to secure is also an important consideration. Typically, term life insurance is selected. However, we will also consider whole life if it makes sense for you. As part of our planning process, we will obtain in force illustrations as we also consider the financial stability of each carrier.
Asset Protection
Insurance coverage can be the first step in a solid asset protection plan. However, not all liability issues are covered by insurance. If you are a business owner, we need to consider implementing strategies that provide additional asset protection. Looking at entity structuring involves both tax and legal considerations. Our goal is to design a plan customized to your needs, which may include entity structuring to provide you with both the highest level of legal protection coupled with the most favorable tax environment. You may already have some entities set up, but require advice on how to best utilize them.

Each entity type has unique tax benefits. Incorrectly implementing can cause some unexpected tax consequences. In conjunction with legal asset protection, we match entities to your specific plan to ensure you are taxed at the lowest possible level on the income you earn.
Estate Planning
Estate taxes can bite into your hard earned empire. These taxes can be devastating, taking over 50% of the value of your estate. With proper planning, unnecessary taxes can be avoided. Our team of experts will look at a variety of planning tools and techniques including the use of revocable trusts, life insurance trusts, wills, and insurance vehicles. We will make sure you have the proper powers of attorney and medical directives which will eliminate the possibility of court appointed guardianship.

We don't stop there. Many advisors fail to help you fund these vehicles with your assets, making the vehicle perhaps worthless to have set up in the first place. We don't just hand you a stack of papers and say, "Here, we have completed your trust." We help you step by step until we know your assets are funded into the trust properly.
Tax Mitigation & Record Keeping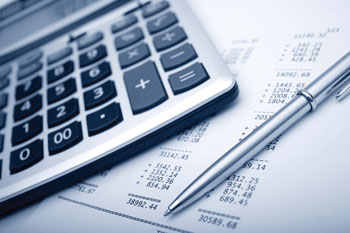 You may have a great CPA or you have probably had the experience with an accountant who simply prepared and filed your tax return. Most do not know how to develop a plan that mitigates the cost of taxation, or perhaps they do not allow the time to do so. Typically, taxes are the largest expense on most businesses but get the least amount of attention from you because you may think you have an inability to control tax. We welcome the challenge of strategizing for you to reduce this often unnecessary expenditure and find ways to place additional cash flow into a safe environment for your financial success.
Do you depended on your bookkeeper to make sure your books are in order and done accurately, only to find that they are just entering information with no coaching or advice throughout the year?
We will not be the company that you only hear from after the tax year has ended to inform you on how much you owe or the refund you may expect to receive. Our team of CPA's and strategists engineer your plan, oversee the books, and give continual guidance and advice throughout the year.
We can be a one stop shop or we can be interwoven into the team of advisors you have now and wish to keep.
For immediate analysis of your situation and the best strategy for your investment interests,
call or email us today.

Tel: (775)-846-0967
Email: rita@preciseplanning.net