Our Team of Professionals
Rita Mae Cannizzaro-Walsh, President / CEO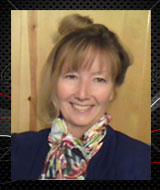 Rita is a financial planner who has assisted clients with asset protection, tax strategies and wealth creation for over 12 years. Rita began her career under the tutelage of nationally recognized speaker Al Allen specializing in entity structuring for asset protection and tax mitigation. Rita quickly rose through the ranks and was named Mr. Allen's Senior Strategist in 1999.
Rita joined The Ark in 2003 as a Senior Strategist and quickly advanced to Vice President as a result of hard work, attention to detail, unparalleled research, and unwavering commitment to customer service. In addition to supervising client strategies, Rita was leading The Ark's, now Aegis Council's, Research and Development team.
As President of Precise Planning her main focus is on Customer Service. She can help you plan, as well as keep your company organized for bookkeeping and taxes. She consults with the nation's leading experts in fields of Tax Law, Accounting, and Financial Planning on a weekly basis allowing her to stay on the cutting edge of asset protection and wealth creation.
In addition, Rita is the owner of several successful businesses. Because of her real world understanding of business ownership, Rita understands what her clients need in order to succeed, helping them implement and take action every day.
---
Mark Smallhouse, J.D., Attorney at Law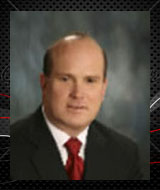 Mark Smallhouse brings legal skills and an entrepreneurial spirit to New Venture Attorneys. Mr. Smallhouse began his legal career with McCutchen, Doyle, Brown & Enersen a highly respected San Francisco-based national law firm. At McCutchen, his practice was focused on representing regional and national technology clients in corporate, taxation, commercial finance and real estate matters.
Mr. Smallhouse also served as a partner in Los Altos, California law firm Myers, Hawley, McDonnell & Smallhouse counseling small to medium sized clients on business and tax planning and commercial real estate matters. Mr. Smallhouse represented Lane Publishing Company in its acquisition by Time-Warner, Inc., and was involved in advising real estate clients in several of the largest commercial real estate transactions in Silicon Valley history.
Mr. Smallhouse's entrepreneurial ambitions were realized with the founding of Legal Compliance Software, a Silicon Valley software development company producing legal compliance and form automation software. The company's software was distributed by Matthew Bender & Company, a large legal publisher.
Heading New Venture Attorney's Reno, Nevada office, Mr. Smallhouse, who recently relocated from Silicon Valley, is able to pursue such favorite outdoor interests as ski racing, in which he competes on a national level.
Mr. Smallhouse holds a JD from the University of Arizona from which he graduated with high distinction.
---
KATHY K. CREGAN, CPA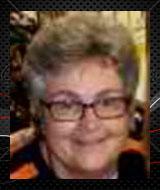 Kathy has been a licensed CPA since 1985 and has maintained licenses in multiple states during that time. While residing on the Space Coast of Florida, she works with business owners and investors from all over the country. Besides FL, she also works in California, and so currently holds licenses in both FL and CA.
Kathy attended Westmont College in Santa Barbara, CA, graduating with Honors. She went on to pass all four parts of the CPA exam in Illinois.
Kathy is married with two boys ages 18 and 21. She has raced motorcycles, and recently raced in a NASCAR for a thrill. She travels extensively and visits her clients all over the world, with the most recent trip being Tokyo, Japan. She will travel 3,000 miles for a friends surprise birthday party, or down the street for coffee.
Kathy loves her profession with a passion and finds one of her other favorite pastimes is taking continuing education on new tax topics. Kathy always takes more Continuing Professional Education than required as she is always looking for ways to save her clients time and money.

She is one of the most brilliant CPAs we know. She is an individual who will put her clients' needs first and is also easily accessible and eager to help.
---
Donna Artz, Certified Paralegal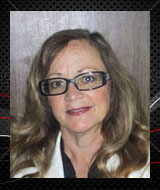 Donna has her Bachelor of Arts degree from the University of Nevada, Las Vegas in criminal justice. She has been a certified paralegal since 1995. She is currently a free-lance paralegal for Precise Planning. Previously she has worked for The Aegis Council formerly known as The Ark, Inc. Donna prepares minutes and other documents for asset protection and wealth creation. Donna has also worked as a paralegal handling collections and employment law.
Donna retired from the State of Nevada's Gaming Control Board after 10 years as an enforcement agent, and is an expert in Nevada gaming rules and regulations. Donna has worked in sales for over ten years and she owns her own successful business, while also working as a reservations agent for US Airways. Donna's number one focus is to provide excellent customer service for all her clients.
---
Charles Shepherd, Insurance Broker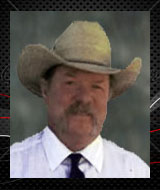 An insurance broker providing health insurance options and can professionally prepare comparison of quotes to fit the consumer's needs. His rates and recommendations are tailored to provide a choice based on what each individual requests. He will advise of all the different options available. Insurance can be confusing at times and he believes it is best to keep it simple.
He can also provide life insurance options helping you understand the credit ratings which are vital to a good choice. He also specializes in annuities which are an insurance based investment. The yield is a very secure choice to your investment portfolio. He is committed to working hard every day to enhance his competitive advantage and reinforce the value offered to you.
---
Leigh Carpenter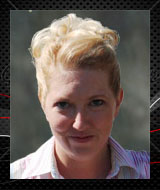 Leigh is one of the finest fulfillment specialists we know, as well as a Nevada Notary Public. She has assisted clients with incorporating in all 50 states since 2006. She is an expert with IRS documentation securing employer identification numbers and insuring clients have proper taxation on their entities. In addition, Leigh is a specialist at creating corporate minute books, bylaws, and customized agreements.
Leigh started entity fulfillment as a client representative at The Ark, Inc. in 2006, and because of her hard work, attention to detail, and her unparalleled customer service she moved up in the ranks to become the fulfillment supervisor in 2007.

Leigh joined the team at Precise Planning in 2011.